Online Shopping with Booths
Online shopping with Booths was available during the Covid lockdowns. However, we are now fully open again with our usual opening times. Therefore, the online shop is no longer available. Nevertheless, if you do have a product in mind and you live in the Bolton area, call us on 01204 522908 to chat to us about delivery options. 
The shop is now back open for business. If you have any enquiries, you can ring 01204 522908 or pop in for a chat. 
LOCAL DELIVERY AVAILABLE. Any item purchased can be delivered to your door if you live in a local postcode. We aim to deliver at earliest opportunity. 
Please get in touch if you have any queries what-so-ever. We're always on hand to help! Contact us anytime by phone on 01204 522908 or email for general enquiries at info@boothsmusic.co.uk or for product enquiries: enquiries@boothsmusic.co.uk.
Thank you for supporting your independent family-run music shop by shopping local. Booths Music has been supplying the musicicans of Bolton and beyond since 1832.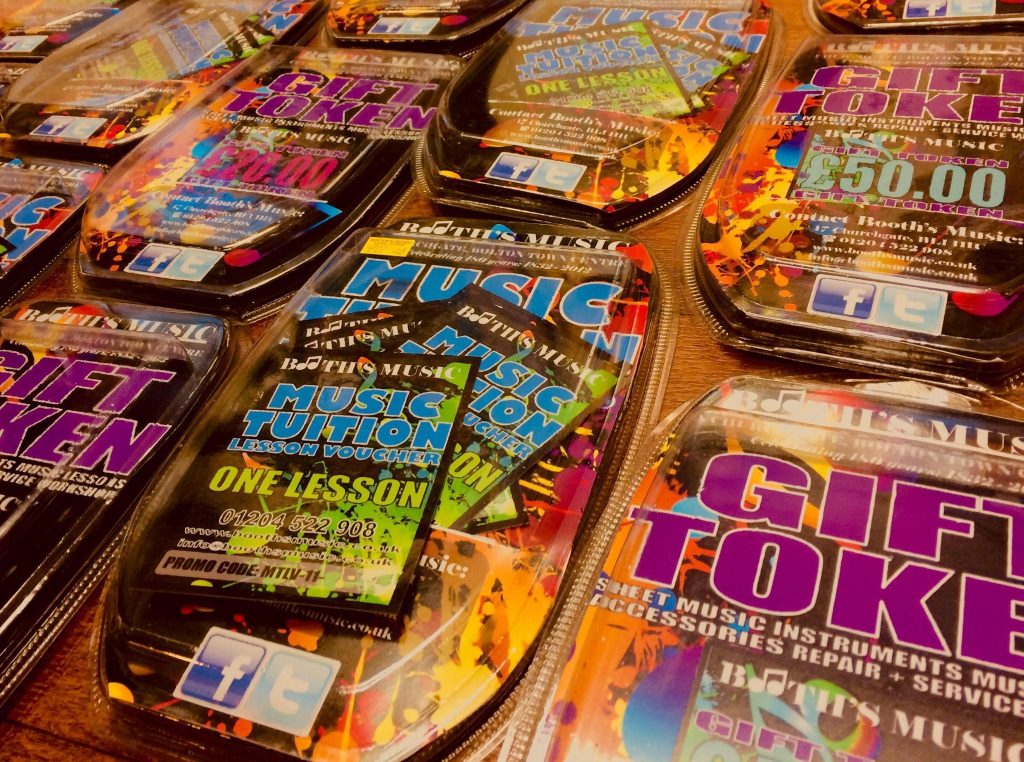 MUSIC LESSON VOUCHERS IN STORE


IN-STORE GIFT VOUCHERS AVAILABLE

Below we have offers for our own student instruments as well as deals for some of our most popular in-store products including: the Tanglewood Crossroads Acoustic (a great value guitar for your money) and the Baton Rouge V2C-SUN Concert Ukulele (a lovely sounding concert for a great price, the Brunswick BU1 Ukulele and Barnes and Mullins digital audio packs. With some of the purchases below, we are throwing in a FREE ONLINE LESSON to be taken at your convenience.
With these unprecedented times we hope that music can continue to bring some joy. If you have any queries, please email us at info@boothsmusic.co.uk for any information.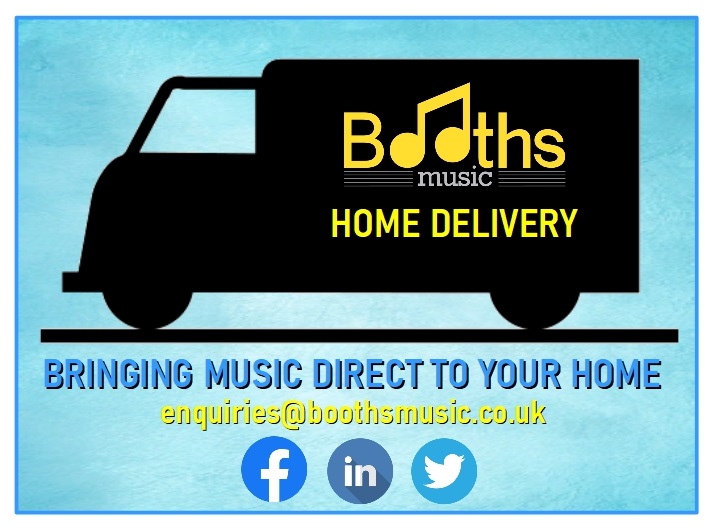 Booths Student Instruments
Here you can browse our own Booths student instruments, ideal for beginners. Booths products include guitars, violins, brass and woodwind instruments. If you have any questions about these products please contact us. Delivery is available.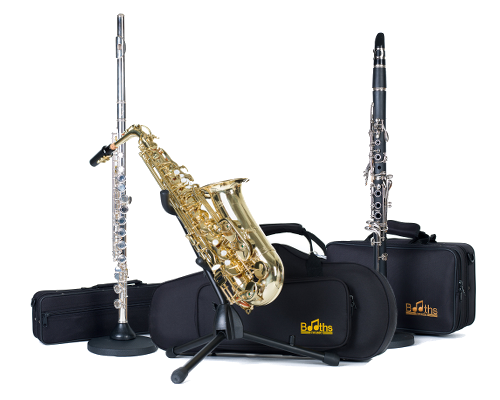 We're delighted to now offer our own Booths branded student products. Available in store, Booths Music instruments on sale include student range guitars, clarinets, flutes, saxophones, trumpets, cornets and violins.
Why Choose Booths Instruments?
These new products are of good quality and will see you a student happily through to intermediate level. However, what we also offer has been carefully thought through with our staff and teachers, using our 180+ years of experience in musical retail and aftercare to make these instruments stand out from the crowd:
Established in 1832, Booth's Music has almost two hundred years of experience supplying musical goods across the world. During these tough times, we are working very closely with our trusted suppliers to ensure that we can continue to bring fun and happiness through music by ensuring you can still obtain these products from us. Every effort has been and will be made to get your order to your door as quickly as possible, shipped intact and as advertised. There are factors at play beyond our control so, in some cases, deliveries may take a little longer than usual and we ask that you please bear with the relevant supplier and courier services. For any reason, if you are unhappy with your order in anyway then please do let us know via enquiries@boothsmusic.co.uk and we will do our utmost best to help.