Welcome to our page of student achievements and customer testimonials. Of the thousands of students that have come through the door since 2007, many have achieved fantastic results in exams and have gone onto pursue music at university and beyond. Here we will continue to list reviews and the latest success stories coming out of Booths. If you are or know of a student who has had a recent success or performance, let us know at info@boothsmusic.co.uk!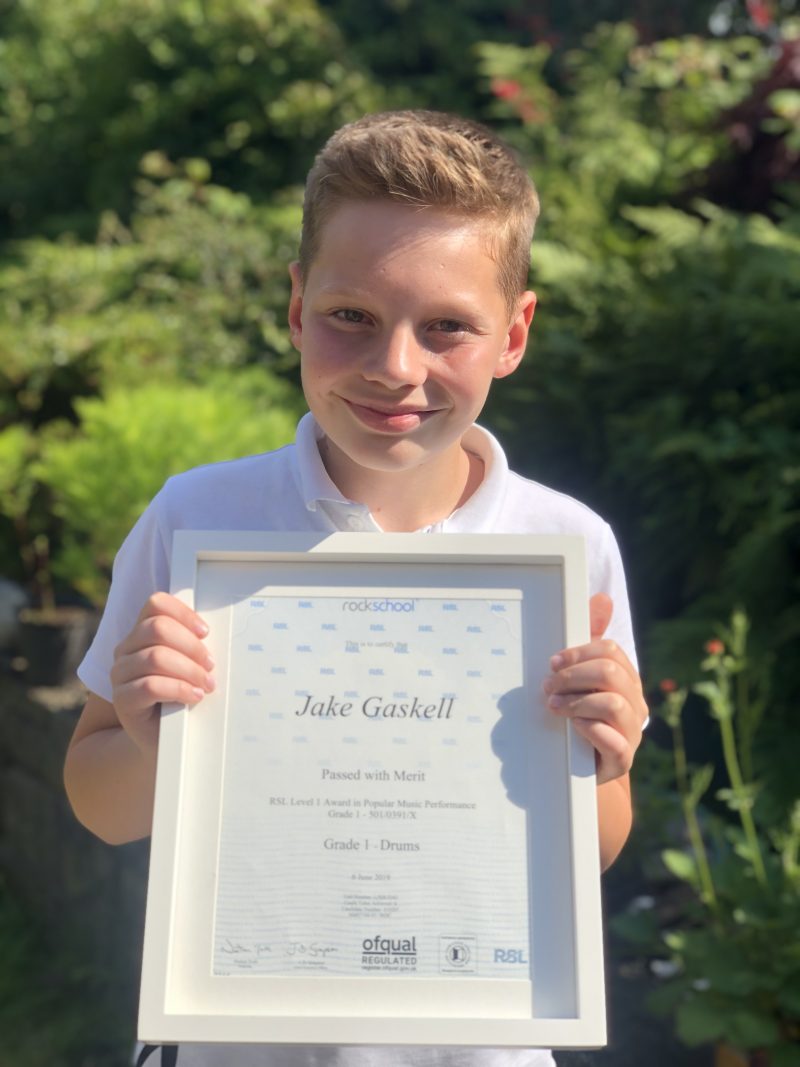 Well done Jake!
Congrats to Jake for gaining a merit in his Grade 1 exam!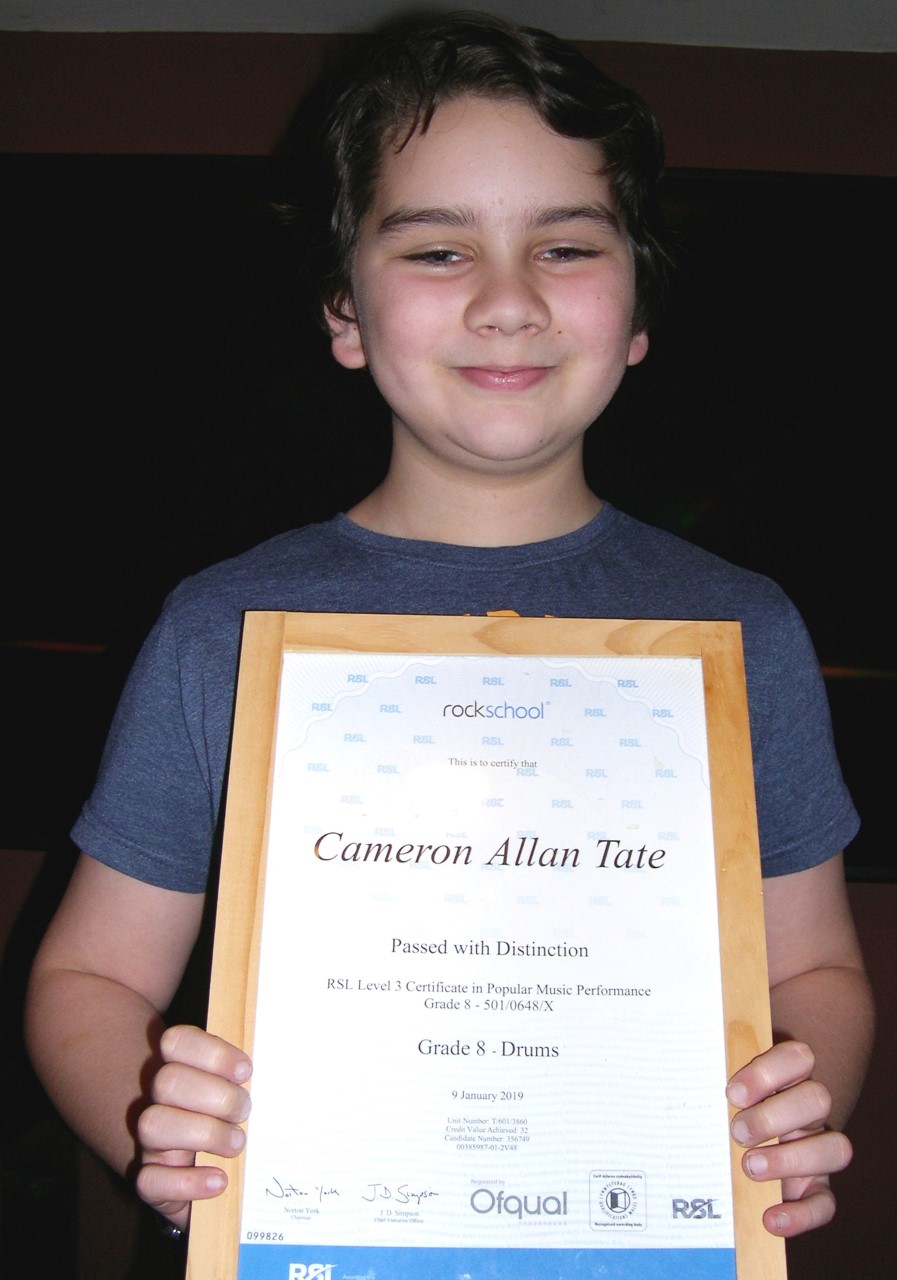 Grade 8!
Huge congratulations go to Alex's 10 year old student Cameron, who achieved a distinction in his GRADE 8 drum exam – fantastic Cameron well done!!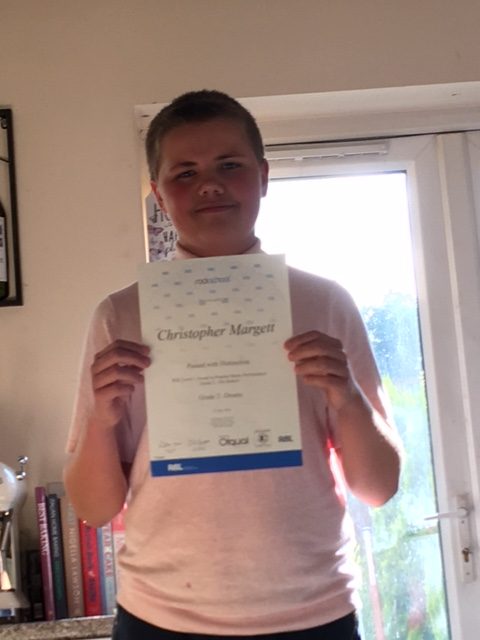 Well done Chris!
Congrats to drum pupil Chris who took his grade 2 drum exam at Booths and achieved a distinction!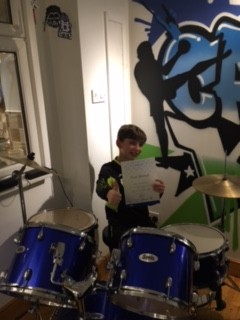 RSL Exam!
Congrats to Kian who took his drum exam at Booths and achieved a distinction!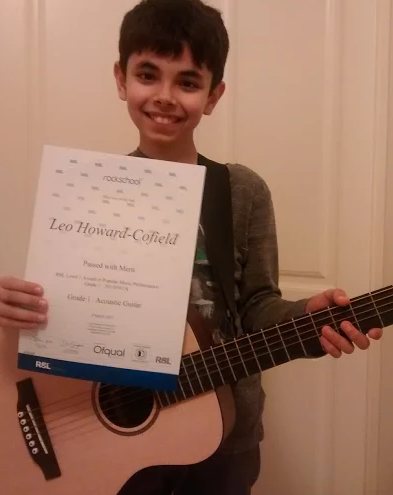 RSL Exam!
Congrats to Leo who took his guitar exam at Booths and achieved a merit!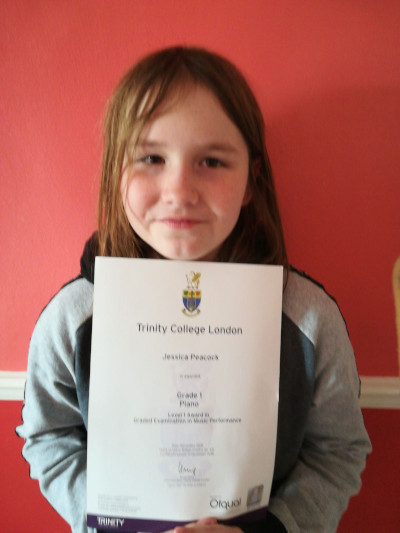 Jessica's Grade 1!
Congratulations to Jessica for passing her grade 1 trinity exam!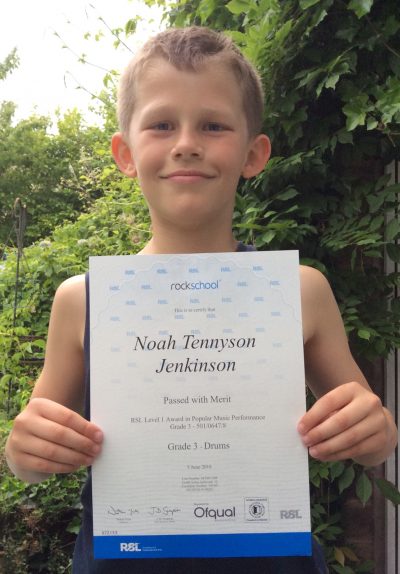 Congrats Noah!
A massive well done goes to Noah for passing his grade 3 drum exam!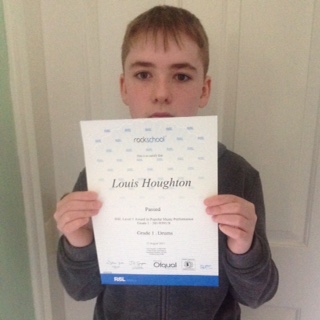 Well done Louis!
Louis passed his recent grade 1 exam at Booths, well done Louis!
My daughter has been going to guitar lessons and has come on leaps n bounds in a short time. Tutors and staff are so friendly it's great. Would recommend anyone to start lessons here or just go in and look around lots to offer.
To me and Ken they are more like family then teachers and shop owners, everyone is so friendly, Ken and love them all. They are very special people, Sadly Ken is no longer here, but lm sure he will agree, we always looked forward to Our lessons.
Great shop run by great family oriented folks. My son takes drum lessons with James who shows great patience and care. Don't be put off though - if you go to the Debenhams multistory you can park for 1.5 hours for nothing, its a ten min walk away. They don't use inferior kit to teach on, will always try to adapt to your wallet in recommending the best books, kit and instruments. Truly skilled folks
Amazing teachers and it's great for getting guitars Amps violins trumpets flutes clarinets. Personal experience I have been at booths for a few years and they have always helped me , I have done my grade 8 recently and I can say that the teachers there are super friendly and positive.
Simply fill in the enquiry form below and we'll find a weekly day and time that works for you. These include after school times until 9pm, Saturdays and Sundays. Click the icon above to read more. 
We teach all popular instruments in various styles. All lessons at Booths are one-to-one to provide maximum productivity. All exam boards covered. Click the icon above to read more. 
Read through all the individual profiles of over 30 enthusiastic and experienced music tutors across all instruments as well as the staff here at Booths. Click the icon above to read more.
Read through our latest student achievements at our Bolton centre as well as testimonials from musicians and customers.
STUDENT INSTRUMENTS & MUSIC
Discover our own Booths Music range of student guitars, brass, woodwind and violins and see what sheet music we have in stock. 
Booths is proud to be an official RSL (Rockschool) exam centre, welcoming hundreds of enthusiastic candidates every year.